Heating & Air Conditioning Service Brownsville, Connellsville, Masontown, Perryopolis, Smithfield & Uniontown PA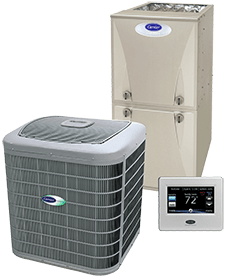 Let Fayette Furnace help you step up your home efficiency with a wide range of air conditioning and heating products, services and our skilled team of technicians. An employee owned company since 1920; we pride ourselves on continuing a longstanding tradition of honesty, professionalism and expertise. Call and ask about our service maintenance agreements to save money on maintenance and emergency calls. A yearly service is recommended per the manufacturer's warranty on the equipment.
Fayette Furnace Co and Strictly Ductless are your local experts! Serving the four county areas of Fayette, Greene, Washington and West Moreland along with the tri-state area for over 100 years!! We are here to serve you with a 100% satisfaction guarantee!
HEATING SERVICE IN Tri-County Area | AC REPAIR
Answering the severe weather swings of the Brownsville, Connellsville, Masontown, Perryopolis, Smithfield & Uniontown, PA area, we bring our customers the most sophisticated and economical solutions to home temperature control. We remain dedicated, not only to the complete satisfaction of local homeowners and businesses, but also to providing environmentally responsible options.
Carrier Furnace & A/C Installation
Fayette Furnace is a Carrier Dealer, distinguishing us as a leader in the local area in terms of high-tech HVAC product comprehension, problem-solving, and dependable air conditioning & heating service. The weather outside is no match for Fayette Furnace. We've got the keys to total home comfort.
Ductless HVAC Service – Strictly Ductless

Strictly Ductless – A division of Fayette Furnace Co. Your local authorized Carrier ductless dealer specializing in ductless splits for almost 20 years Find out more by contacting us about solving your home comfort needs!
---

AC Service • Heating Repair • HVAC Service