---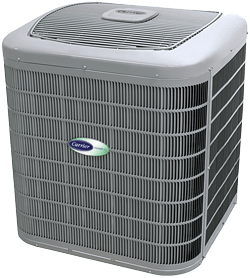 Annual service, when performed by the experienced professionals from Fayette Furnace, restores your cooling equipment to peak condition. You'll enjoy undiminished comfort, add years to the life of your air conditioning unit, and keep those utility bills under control.
AC Maintenance in Oliver, PA | Central Air Conditioning Service Fairchance, PA | Air Conditioner Service Hopwood, PA
As cooling equipment ages, parts wear out, dirt builds up, performance dwindles. This translates to greater energy consumption, aggravating repair bills and higher utility bills. Heating and cooling makes up half of your average utility bill. Without preventative maintenance, your A/C isn't providing efficient comfort and may even pose a safety hazard.
AC SERVICE IN Tri-County Area | AIR CONDITIONER SERVICE
The trained technicians from Fayette Furnace deliver timely, competent maintenance to the Uniontown area. We'll inspect your equipment, troubleshoot potential problems, perform a thorough cleaning and make certain your cooling unit is operating properly and safely. Preventative maintenance has been proven to eliminate 50% of potential repairs and to significantly improve Indoor Air Quality.
Contact Fayette Furnace Company for premiere A/C service
For the health, safety and comfort of your family, call Fayette Furnace and set up an annual service plan. Our qualified technicians will take care of the rest!
Brownsville • Connellsville • Masontown • Perryopolis • Smithfield • Uniontown